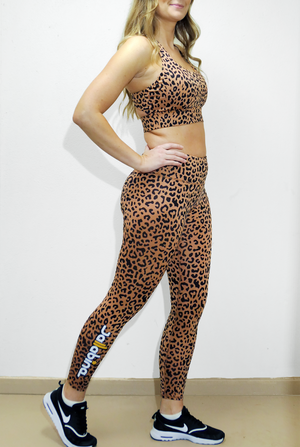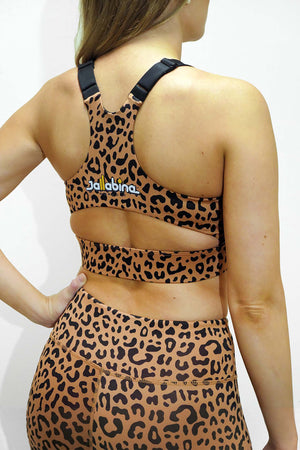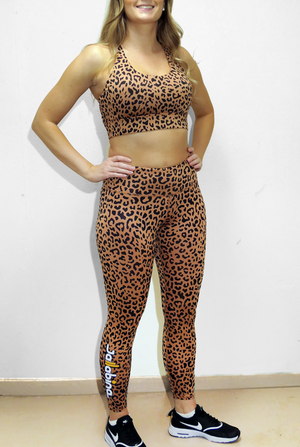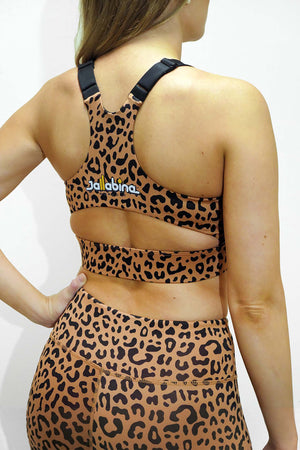 Leopard set - Bra & Leggings
High quality training set that includes a sports bra and a pair of high waisted leggings.
The bra has adjustable straps and removable pads.
There is a big logo on the right calf and a smaller logo on the back of the bra. 
You'll absolutely love wearing these!