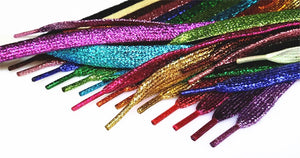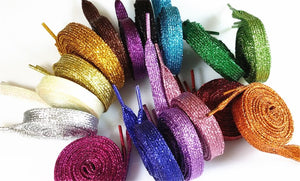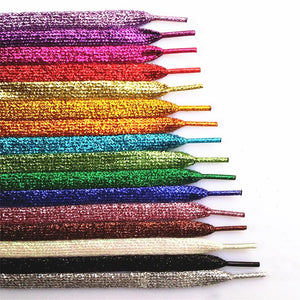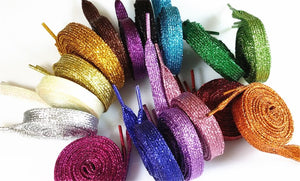 Glitter Shoe Laces (3 sets)
Make your shoes sparkle with our glitter shoe laces - available in multiple colors!
Chose 3 colors for each order; First "Add to cart" and write the colors you want in the message section when you order.
Available colors: 
Purple
Light purple
Hot pink
Light pink
Red
Light gold
Gold
Orange
Bronze
Turqoise
Blue
Light green
Green
Silver
Black
White
If you are looking for a specific color, just ask us! We might have it.